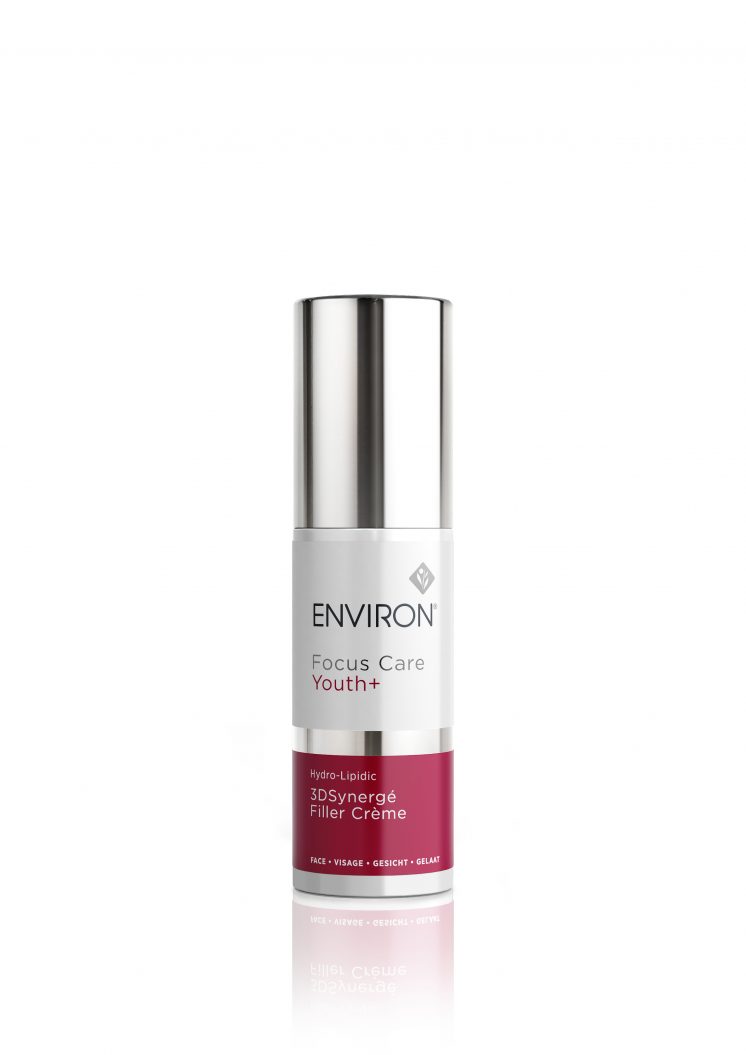 It's Here…The all New Environ Focus Care Youth+ 3D Synerge Filler Creme
This magnificent new product helps to smooth the look of facial lines and restore a rejuvenated, plumped youthfulness to the skin's appearance. Hydro-Lipidic 3D Synerge Filler Creme is designed to stimulate the skin's natural synthesis of hyaluronic acid to smooth the appearance of lines, as well as restore adipose volume, resulting in a plumped, more radiant, and visually rejuvenated appearance.
This product is a significant breakthrough in anti aging. It rejuvenates the skin by improving the visco-elastic properties which significantly decreases deep wrinkles on the skin.
Optim Hyal this powerful ingredient helps to stimulate the skin's own natural Hyaluronic acid to add volume and plump the skin
Hyacare 50 low molecular weight Hyaluronic acid to reduce lines and wrinkles
Smart Peptide Technology to help smooth, firm and add volume creating a well cushioned skin
Environ Focus Care Youth+ 3D Synerge Filler Creme is now available to purchase…Don't forget to tag us in your before and after pictures on our Instagram page @theskinclinicdirect