There are one million and one supposed solutions and quick fixes to problematic acne-prone skin found online. But will they actually do the job? We are here to tell you the best ways to treat spot breakouts and acne, so you don't have to go trawling through all the online searches to find the right way.
But before we focus on any possible solutions to these problems, let's take a look at what causes these pesky breakouts.
What causes acne and breakouts?
Spots including acne and breakouts are caused by the overproduction of sebum by the sebaceous gland and can be influenced by hormonal changes and stress.
So how can I get rid of these?
The solution is to cleanse the skin without stripping it. You can do this by using topical and oral vitamin A products from Environ that will normalise the skin and oil production. For example, the entire Focus Care Clarity+ range has been specifically formulated to calm the appearance of breakouts and help prevent further spots.
Environ founder Dr Des Fernandez has said that the focus of the range is to "clean, control and clear the skin", so what products of this range actually achieve this?
Sebu-Wash Gel Cleanser helps combat the appearance of congestion and excess oil in the skin. It gently cleanses and removes dirt and excess surface oils all while maintaining the skin's natural moisture balance. Suitable for oily, breakout-prone and congested skin, make sure you apply this in the morning and evening before toning with the Sebu-Tone Clarifier.
Vita-Botanical Sebu-Ace Oil is scientifically formulated with vitamins and botanicals. This lightly textured, non-greasy oil helps control the appearance of breakouts by providing your skin with a daily dose of essential vitamins.
Dr Des Fernandez, the founder of Environ states "most people suffering from breakouts believe that the must avoid oils at all costs, now this is not true – we actually need them".
Mix Sebu-Ace Oil with Sebu-Lac Lotion in equal parts in the palm of your hand before gently massaging it into the affected areas. Be sure to apply this in both the morning and the evening for the best results to help improve your problem areas. Hydroxy Sebu-Lac Lotion combats breakout signs and assists the texture and tone of breakouts. Lactic Acid exfoliates and combine to moistures and smooth the skin.
Check out this video for a quick tutorial
The third and final step that Dr Des Fernandez recommends is to clear up the skin. The products discussed above contain vitamins that are essential to helping keep the skin breakout free. However, in addition to the topical application of cleansers, toners and lotions, the use of supplements from the Advanced Nutrition Programme has proven to help achieve clear skin.
Skin Accumax is a brand new supplement that works from within providing clear, flawless natural skin. This contains a completely unique patented and exciting ingredient called DIM which works from the inside out. This scientifically advanced formulation enables the active nutrients to work together much better than they would individually.
You will not find this unique clever plant compound in any other supplement, as we have combined DIM with a special blend of vitamins known for maintaining healthy skin. Take one or two capsules twice a day with meals or as your health professional advises. To get the full benefit of this product, we recommend starting with two Skin Accumax twice a day for 14 weeks.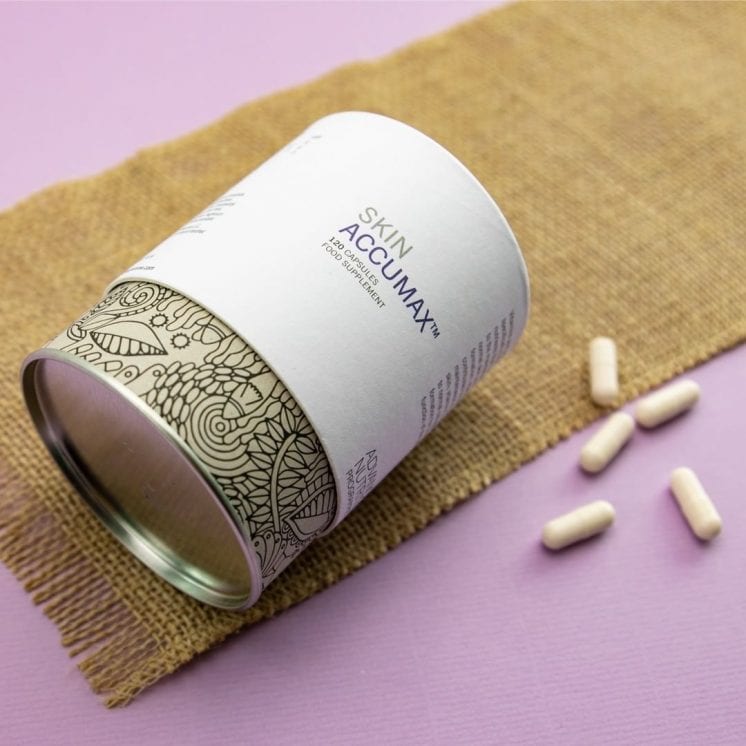 If you have any enquiries about the products that we have discussed in this blog post then be sure to get in touch with us here at The SkinClinic Direct! Give us a call on 01744 736170 or email us at sales@theskinclinicdirect.co.uk for a response from one of our team.